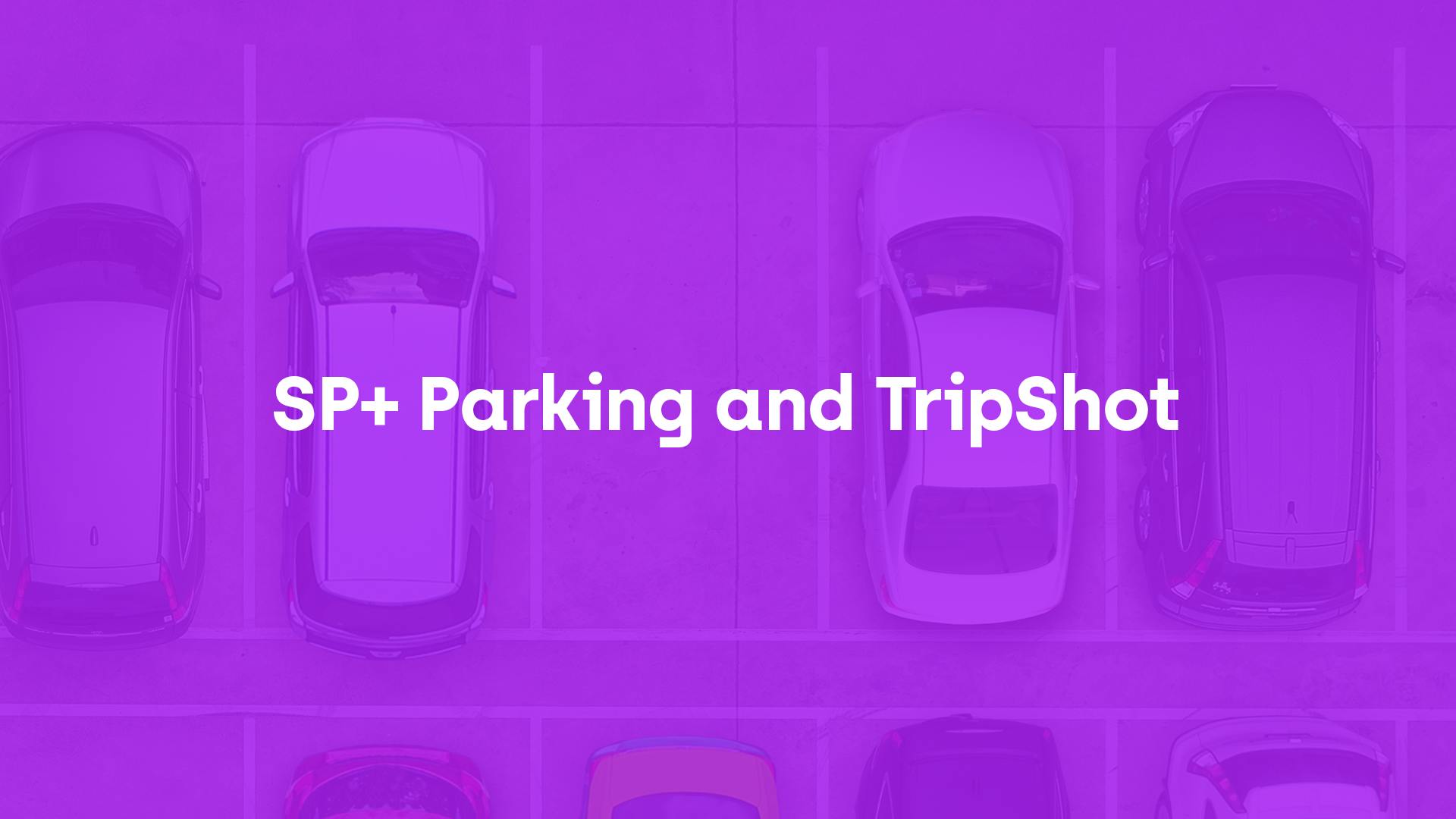 More Efficient Parking Facilities & Commuting for Hybrid Work
Summary
SP+ and TripShot are solving the challenges of low parking utilization and commuting hurdles for one of the largest tech companies in the world. This technology integration brings SP+'s leading parking hardware and TripShot's mobility management platform together, resulting in more revenue opportunities for parking managers and an easier commute to the office for employees.
"It is very important for RMR to provide our tenants with a high-end level of service. When our anchor tenant needed a parking solution that would help manage their hybrid workforce, both TripShot and SP+ collaborated on a working model that would help support these needs. It was an effortless process that added value to our tenant and the property as a whole."
—MELISSA HASAN, PROPERTY MANAGER, THE RMR GROUP
Problem
Parking facility administrators needed a technology that would allow them to more precisely manage parking, especially as their employees were using a hybrid work model. They needed a solution that would make it possible to manage parking inventory by the day. This would allow them to know exactly how many spots they could make available at any given time. Employees who drove to work needed an easy way to start and end their secure parking reservation.
"The integration of SP+ and TripShot's Parking technology provides an easy and seamless way to manage parking facilities and commute to work on a hybrid schedule. Our integration makes it a frictionless process to enter and exit the facility. It gives owners and property managers foresight into space availability to best add revenue and optimize the parking asset."
—ANAMARIA SPITERI, DIRECTOR, NATIONAL ACCOUNTS, SP+
Solution
SP+ and TripShot partnered to create a more efficient parking experience for owners, property management, tenant administrators and commuting employees. SP+'s Sphere commerce technology parking terminal, paired with TripShot's Parking solution results in more data collection, allowing administrators to see a bigger picture of their parking space inventory and increase revenue with higher parking utilization. This joint integration provides employee commuters a better user experience and guarantees secure parking.
How it Works
Drivers use the TripShot app to reserve a parking spot at the building garage. Upon arrival, the app is used to populate a unique QR code. They then scan the QR code at SP+'s parking terminal, prompting the gate arm to rise and allow entry. Upon leaving, Drivers scan a QR code to check out of the garage. Parking managers can view this data in real-time. They can use these entry and exit timestamps to dynamically monitor parking and create parking utilization reports.
Results
On-site parking managers from The RMR Group are receiving more and better data for a more efficient allocation of parking spots, encouraging higher parking utilization for additional revenue. This integration makes it easier for employees to arrive at the office energized and ready to be productive. This unique integration is an example for other building owners, property managers, corporate campuses, universities and more who are looking for solutions to better manage parking.
Improved user experience
Significant growth in usage rate
Increased automation of administrative work
Capacity issue resolved