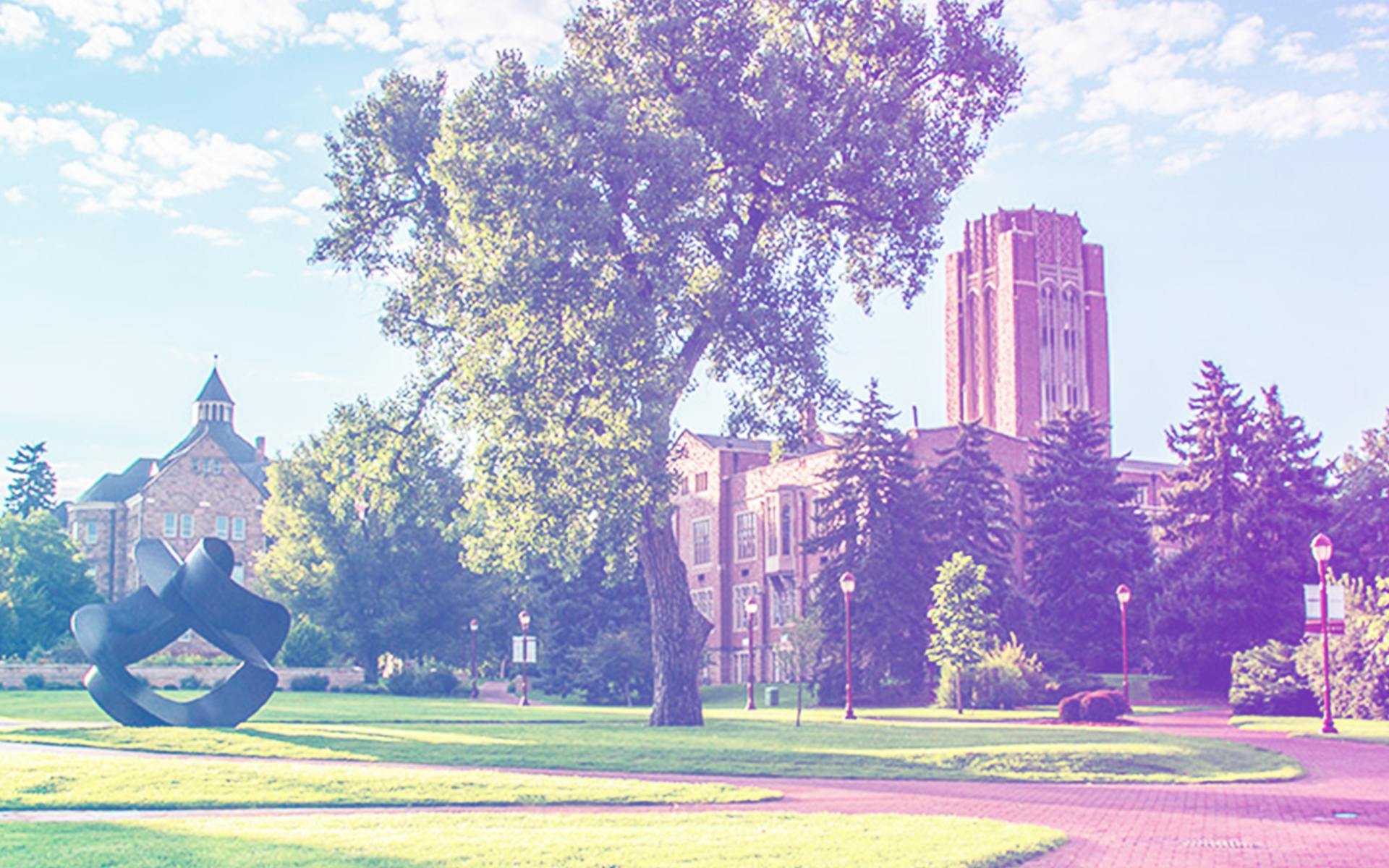 University of Denver and TripShot
Growing a flexible transit service that is rooted in sustainability in and around campus
Summary
The University of Denver's (DU) mobility services for campus and the surrounding area are powered by TripShot's mobility software platform in conjunction with MV Transportation's vehicles and drivers to serve the larger university community.
Transit Modes: Fixed Route, On Demand
Future Options: Public, Bikes, Scooters
< 5 vehicles in operation
True-Time®/GTFS integrates with other transit service in the community
"TripShot allows riders to choose between fixed route or on demand, to view vehicles in real time and to book trips. It allows us to set up predetermined stops and change them whenever we need."
—JIM ANDERSON, DIRECTOR, PARKING AND MOBILITY SERVICES, DU
Problem
Shuttle service was initiated at DU 4+ years ago after the adoption of the university's Impact 25 Vision to support sustainability and lower carbon emissions on and around campus. Shortly after initial launch, DU faced problems with the service: including driver issues, technology shortcomings and the exit of their initial mobility provider.
"The ridership numbers have really been increasing. We're going to partner more with TripShot and get more involved in fare collections among other things. We only see bigger and better things on the horizon. The partnership has been unbelievable and TripShot's Customer Success Manager is always there for us."
—ALLAN KLEPADLO, GENERAL MANAGER, MV TRANSPORTATION
Solution
TripShot began powering DU's fixed route and on-demand service with our unified mobility management platform for riders, drivers and transit administrators in early 2020. When the COVID-19 pandemic hit, DU was able to easily flex their service to accommodate more on-demand trips and encourage essential travelers to use the TripShot Rider app to book travel ahead of time. For a while, DU implemented protocols with quarantining and isolation; TripShot enabled these adjustments with the addition of remote isolation stops and other safety measures. Now, DU offers fixed route and on-demand options with MV drivers who are trained and passionate about getting the DU campus community where they want to go.
Since partnering with TripShot and MV, DU has optimized their shuttle service with full flexibility to meet the DU community's increasing ridership needs, achieve climate action goals and deliver modern technology to solve challenging problems in campus mobility. The DU community enjoys a seamless rider experience with TripShot and MV's reliable drivers and vehicles.
Promoting sustainable transportation on campus
Admins can scale service from On Demand to Fixed Route
Riders can expect a safe, professional driver for every trip
Results
DU's implementation and launch of TripShot was supported by an experienced, focused and results-driven customer success team that set realistic metrics and quick deadlines to meet mobility transition goals. TripShot, MV and the DU transit management team worked closely to support shuttle drivers and ensure seamless operations. The TripShot platform provides a sustainable and more simple mobility option for the DU community.
100% of On Demand rides received a 5-star rating in Summer 2021
156% increase in On Demand rides based on monthly average