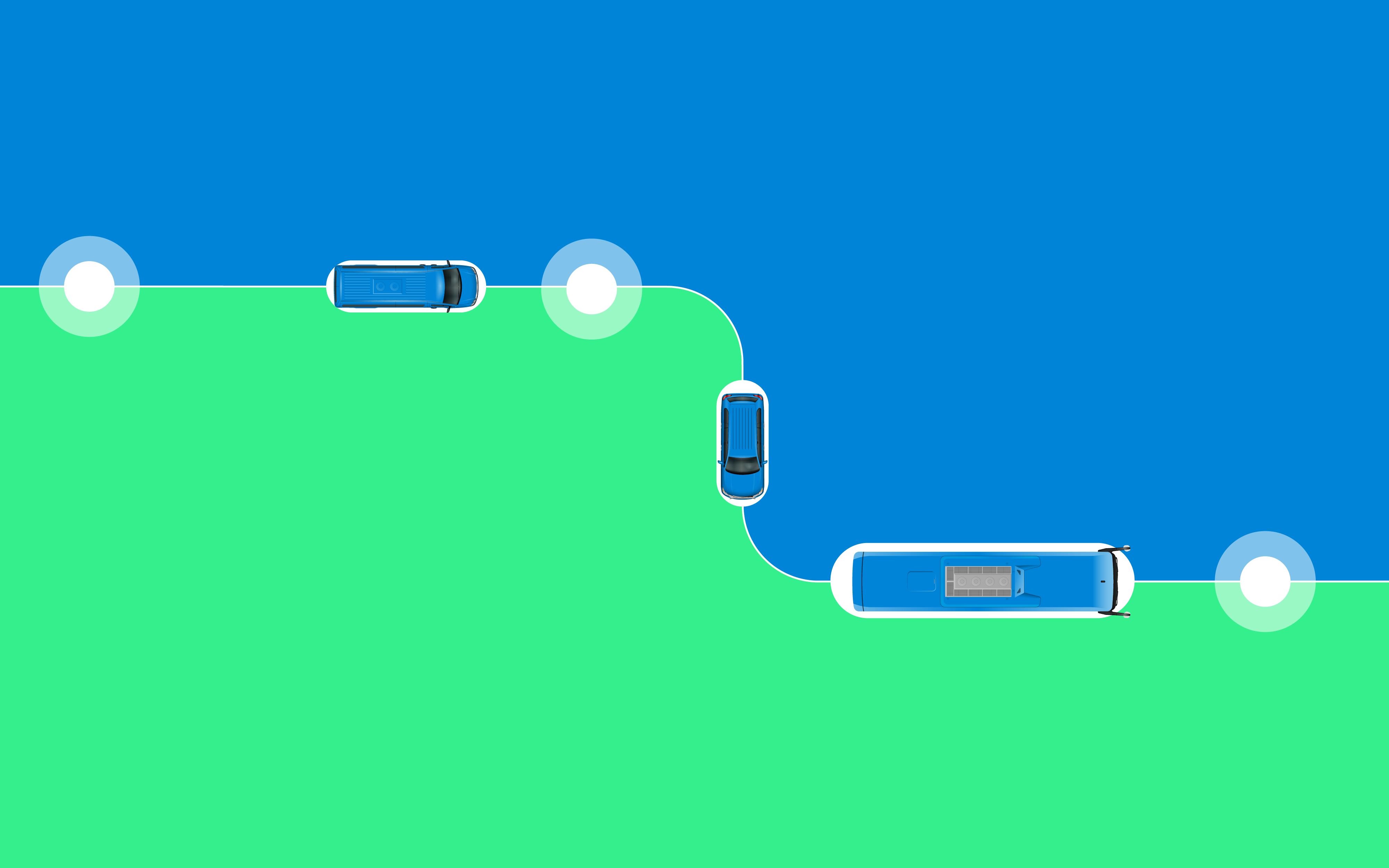 U.S. Technology Companies and TripShot
Discovering On Demand Benefits with Simulation Data
Summary
TripShot's On Demand Feature provides flexible mobility and maximizes the coverage potential of any fleet. We have provided On Demand transportation simulations to some of the leading technology companies in the US by collecting real-time data on vehicle movements, vehicle/driver availability, user demand and other relevant variables. This has allowed companies to prove the benefits of On Demand transportation for their unique campus needs.
"TripShot's On Demand simulators have supported customers and prospective customers to make data-driven decisions about On Demand transportation at their campus. It's another way that we help transit systems find more efficiency."
—PATRICK LE, CO-FOUNDER, CHIEF PRODUCT & STRATEGY OFFICER, TRIPSHOT
On Demand Simulators Explained
An On Demand transportation simulator is a software tool that simulates the operation of On-Demand transportation services. These simulators use mathematical models and algorithms to simulate the behavior of different agents involved in the system, such as users, vehicles, dispatchers and their interactions.
TripShot uses On Demand transportation simulators to empower transportation management leaders, transportation planners and researchers to inform their decisions and policies for their campus transportation. We use these simulators to test and evaluate new On Demand transit services before deploying them in the real world.
"Running an On Demand simulator with TripShot allows you to compare types of services to run, provides operational metrics needed to calculate budgets, identifies how many vehicles and drivers you will need and much more."
—PATRICK LE, CO-FOUNDER, CHIEF PRODUCT & STRATEGY OFFICER, TRIPSHOT
The Components
User Demand Model
Simulates the behavior of users who request transportation services, including the timing and location of their requests.
Fleet & Vehicle Model
Simulates the behavior of the fleet and individual vehicles, including their location, availability and capacity.
Scheduling Model
Allows admins to change various inputs and see the results. For example, changing max wait time, limiting rider on-board time or enabling/disabling pooling. This allows the user to evaluate these impacts before actually making the changes in the real world.
Dispatching Algorithm
Determines which vehicle is dispatched to pick up each user request based on factors such as distance, time and availability.
Routing Algorithm
Determines the optimal route for each vehicle to pick up and drop off users, taking into account factors such as traffic congestion, road conditions and current schedules.
Simulation Engine & Tools
Brings all of the components together to simulate the behavior of the On Demand transportation system over time. TripShot's platform includes tools for visualizing and analyzing data. These tools can be used to visualize the results of the simulation and analyze the performance of the On Demand transportation system under different scenarios.
Performance Metrics
Calculates performance metrics such as wait times, travel times, vehicle utilization and shared vehicle rates.