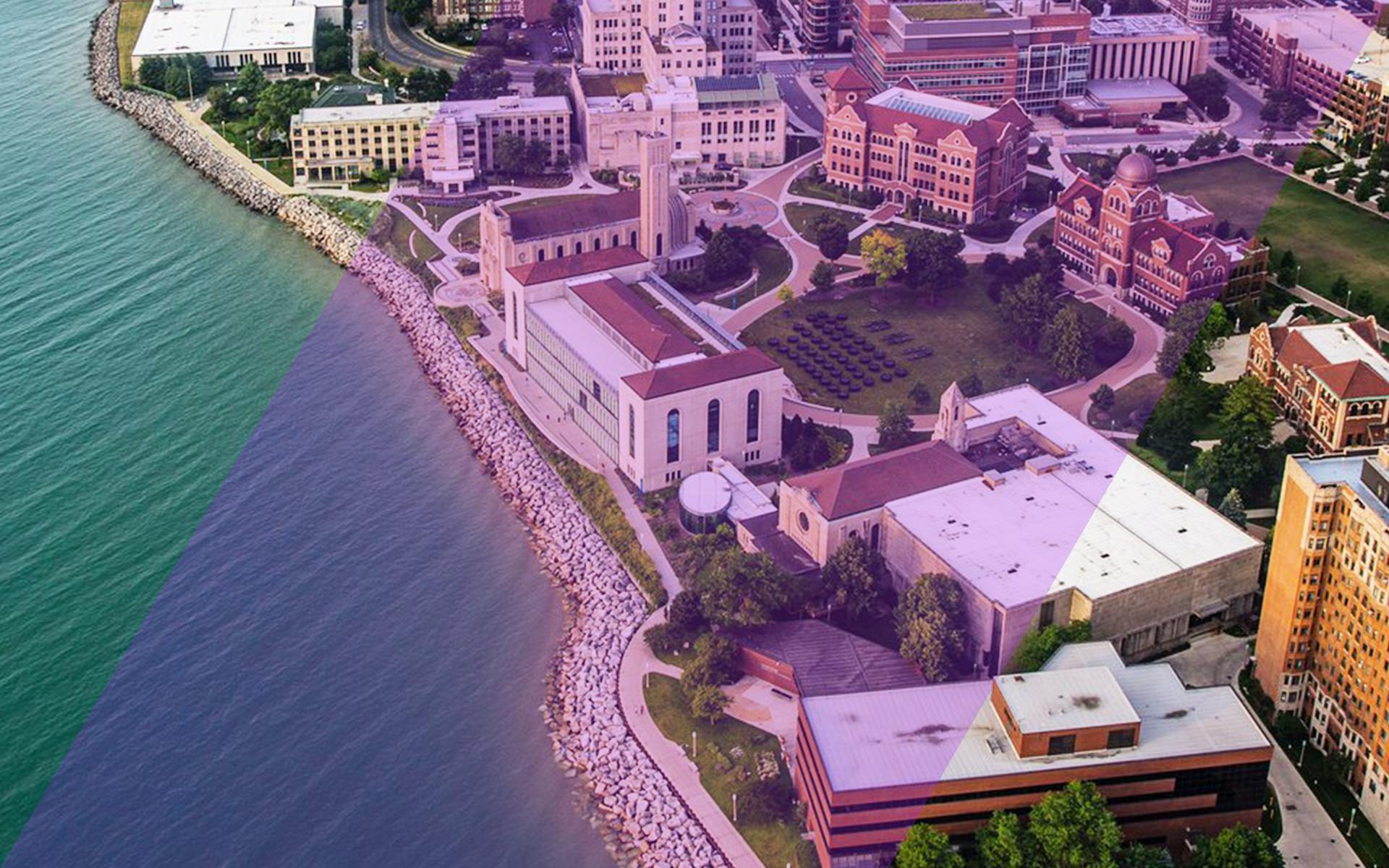 Loyola University Chicago, MV Transportation and TripShot
More predictable campus transportation options
Summary
TripShot modernized Loyola University Chicago's campus transit service to provide riders, drivers and transit managers the ultimate flexibility and insights into the system. Riders can now request an on-demand ride through the TripShot app and follow the exact location of their vehicle, receive identifying driver information and monitor precise ETAs. MV Transportation Drivers receive fewer complaints from riders, have more control to take breaks, stay in communication with dispatch and are able to focus on driving. MV Transportation Dispatch utilizes a holistic view of transit operations and address any issues in real-time.
Transit Mode On Demand
6+ Vehicles in operation
Loyola University of Chicago's mobility services are operated by MV Transportation
"We've been impressed with TripShot's performance as our booking software for our late-night safe ride program, 8-RIDE. Our students seem to use the app with ease. We're excited to see the possibilities of shuttle tracking with TripShot throughout this year and we anticipate great results."
—GRETCHEN CAREY, MANAGER, CAMPUS TRANSPORTATION, LOYOLA UNIVERSITY CHICAGO
Problem
Loyola's 10,000+ undergraduate students take countless trips throughout the Chicago Metropolitan area. Students needed reliable transit options to get to and from the Lakeshore Campus, the Downtown Water Tower Campus, and the apartments and businesses around them. Previously, Loyola's 8-RIDE dial-a-ride service only accepted requests by phone, suffered from inaccurate wait times and was less intuitive for transit managers, resulting in less useful service with low rider satisfaction.
Solution
TripShot empowered Loyola's dispatch team with a simple cloud-based solution that allows them to manage their system from anywhere, enabling Loyola's transit operations to be more adaptable, time-efficient and cost-effective. TripShot's ability to customize stops and geofences has allowed transit managers to improve stop arrival/departure detection in unique locations.
One, unified solution for all transit modes
Customized geofencing to meet unique service needs
Better UI for improved student rider experience

Results
TripShot elevates Loyola's campus transportation services and delivers real-time information at the fingertips of dispatch, drivers and riders. TripShot's On Demand feature is providing the Loyola campus community with a transportation option that is responsive to rider needs, easy to use, predictable and builds satisfaction. Currently, riders can use the TripShot app to book on-demand rides from 6PM to 1AM as far as 10 miles from campus. Students, dispatch and drivers have reported little to no issues running TripShot across Loyola's two campuses and surrounding neighborhoods.
4,500+ Unique users and growing